ABOUT YANGYUE
Guangzhou Yangyue Safety Equipment Co., Ltd specializes in PPE (personal protective equipment) research,development,production,distribution and export. Our products cover PPE, environmental safety, emergency rescue, public fire protection and so on. We also provide practical solutions to meet all customers' needs according to their different worksites.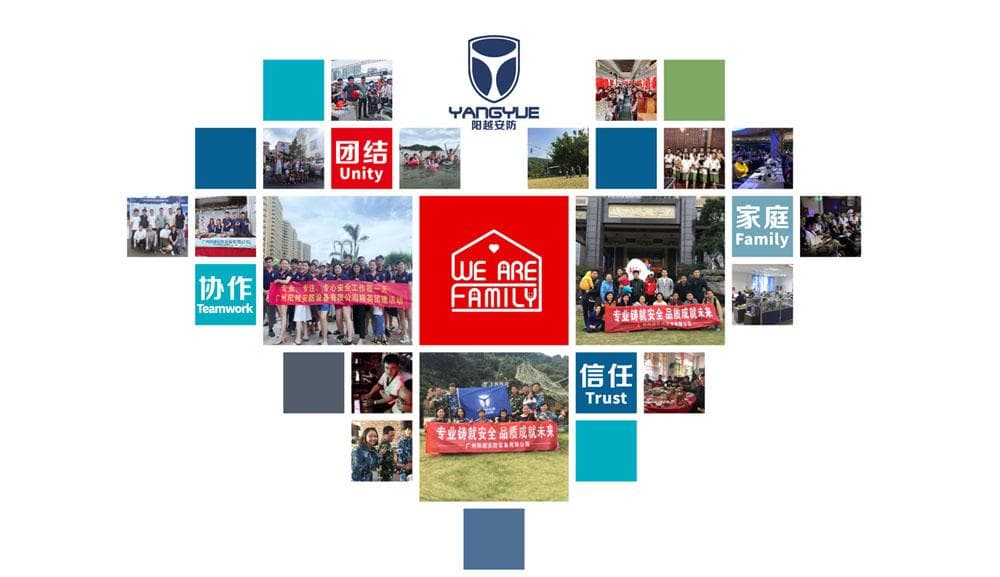 With over 10 years' experience, we become one of the leading PPE products suppliers from China. We developed our own PPE brand "Yangyue" and put it into production since 2016. Representative products for our brand "Yangyue" are respirators,masks,safety shoes, protective gloves, etc. Yangyue products and solutions are widely used in the industries of general industrial work, construction, mining, oil field, agriculture, education, transportation, medical care, food industry, etc.
Worker safety is the most important thing at the workplace. While you're working hard to keep your workers safe and staying within your budget, we provide specialized and reasonable PPE products and solutions to keep you and your workers protected and productive in the long run. Our mission is to protect your world through our strength.
Our company have passed ISO9001 (The certificate of quality management system), ISO14001 (The certificate of environmental management system) and OHSAS18001 (occupation health and safety management system certificate). And most of our products have got third party testing and certifications such as CE, ANSI, FDA, GOST, etc.
A full range of high quality products and a professional and energetic team are waiting to provide you our best service. Moreover, we have access to the entire product lines of our suppliers, so if you don't see what you need in our website or if you need customized and personalized products, please don't hesitate to contact us for more details. We are here to help.