Can Chinese people remove the face masks in June?
It has been several months since the outbreak of COVID-19 in China.
After various policy adjustments by the Chinese government, the COVID-19 has been brought under control in China gradually, the infected patients are also being cured, as well the number of daily diagnoses is declining.
So, in June, can Chinese take off the mask which has been wearing for half a year?
Before the answer, let's take a look at the current situation of COVOD-19 in China:
Domestic epedemic situation:
The cumulative diagnoses case: 84700+, the cured case: 79900+, the deaths case: 4645, overseas importer diagnoses case: 1837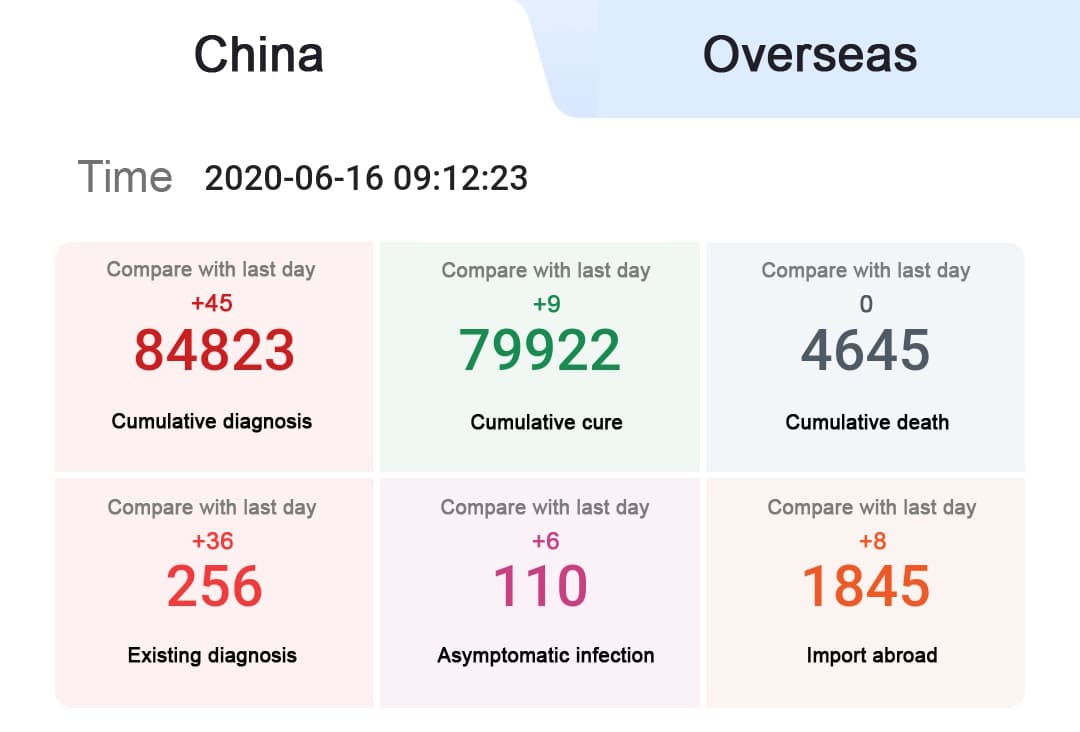 Overseas epidemic situation:
The cumulative of diagnoses case is close to 8 million, the cured case is 4 million+, and the number of deaths is 430,000+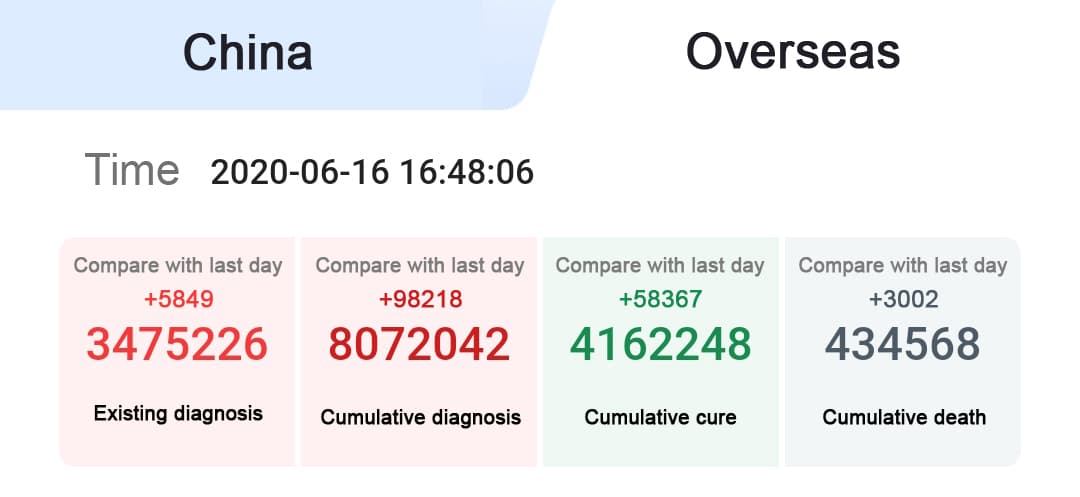 At first glance at the data, China should be safe and the mask should be removed.
However, it is not difficult to find that the daily diagnoses case is still around 100,000+in the overseas countries, and China's overseas importers case and local cases also fluctuate by analysing the data.
For example, more than 100 local cases have been added in Beijing recently, which makes people feel that they are back to the early stage of the Wuhan epidemic and into a "wartime state".
Although the COVID-19 has been brought under control in China, the overseas epidemic is still severe and we need to guard against the second outbreak. Therefore, except for some open areas, we still need to wear face mask in the area of high density population and high mobility of population.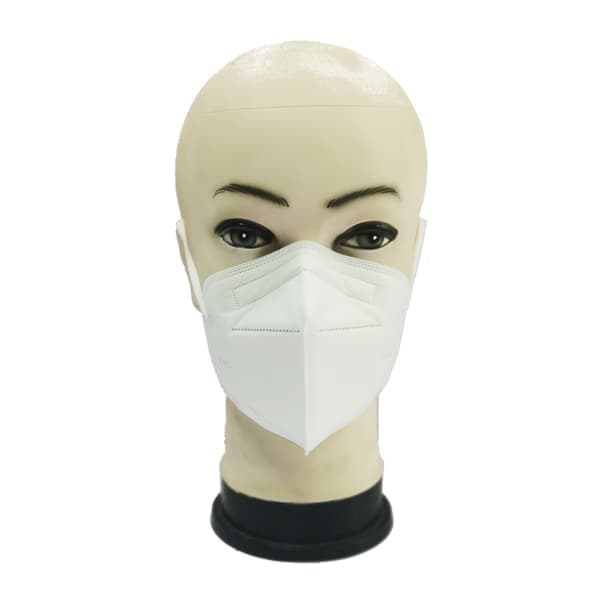 In addition, share some tips to how to wear masks properly under the COVID-19:
1. Do not wear face masks for a long time to avoid physical discomfort;
2. In an open and ventilated area, the mask can be removed properly. On the contrary, in a crowded or enclosed area, a disposable medical surgical mask or a N95 (KN95) mask should be worn;
3. If you want to pass through a place with suspected cases, you should wear a particulate protective mask or medical protective mask without a breathing valve;
4. Remember that masks such as veil masks, sponge masks and activated carbon masks do not have any protective effect on COVID-19,
and we should choose the medical protective masks or N95 (KN95) masks recommended by offical organazation.
5. If the mask is deformed, damp, dirty or the protective performance is reduced, the mask should be replaced in time, and discard face mask in the designated garbage;
6. Keep a certain distance from others in public. If you can not help to have a cough or sneeze, cover your mouth and nose with a tissue or cufflinks.